Golf coaching is all about you and what you want to get out of your game. We pride ourselves on being good listeners and aim to provide the best possible professional advice, whilst ensuring each lesson is tailored and enjoyable for the golfer.
Why Coaching?
We're passionate about helping you play better golf.
Every golfer enjoys the game more when they're hitting good shots and playing well. This is our mission for you.
Think back to your last few rounds and try to pinpoint an area that cost you shots…
Maybe, you had too many three-putts as a result of poor distance control? Or did you miss too many fairways to the right meaning you had to chip out sideways? It could be that you play well in practice rounds with your friends but struggle to replicate that in competitions?
Through our experiences in the game and our PGA education, we appreciate that every golfer is different. That's why we offer a range of lessons and packages to suit everyone.
Lessons will cover:
Golf Fundamentals
Swing Basics
Short Game
Long Game
Course Management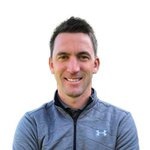 Ian Henry - Head PGA Professional
I started playing golf properly at the age of thirteen and attained my first handicap of 17 shortly after. I decided to dedicate my time to one sport at the age of sixteen and steadily progressed with my handicap. Even though I was fairly late to start junior golf I progressed quickly and did manage to represented Worcestershire County at under eighteen level. I had some success at club level before turning professional to continue my development. While training as PGA Professional I had some success winning a number of County level PGA Pro Ams and Medal titles, whilst also competing at Regional and National PGA tournaments. I now have over fifteen years experience working in the golf industry. I started my career working at Ravenmeadow Golf Club and USA Golf at the age of 15. While at Ravenmeadow I had the opportunity to assist Mark Slater with the junior coaching, and soon developed a real passion to help new young golfer improve. After five years at Ravenmeadow Golf Club I moved onto Worcester Golf and Country Club in February 2006 to work with Graham Farr and became Head Professional at Worcester G&CC in August 2020. When I moved to Worcester I turned professional and enrolled on the PGA degree programme which is run by the PGA and Birmingham University. Once I had my level one coaching certificate I started teaching TriGolf in local schools and introduced many children to golf. This enabled me to build a structured junior coaching program at Worcester Golf & Country Club and increase the junior membership from fifteen to over seventy. A couple of years later I happily graduated from my degree with a merit in May 2011. Once I completed my level two coaching certificate I started teaching on a one to one basis and continued to develop my teaching skills by working with other coaches and attending continued professional development courses. I have been lucky enough to work with a vast amount of amateurs and professionals with a wide range of abilities. As a coach I get as much satisfaction from helping a beginner to get the ball airborne as I do fine tuning an elite players swing. However I have worked with: Club Champions County Champions International Amateurs Tour Professionals
---
Harriet Matthews - PGA Professional
I have a long history with Worcester Golf & Country Club starting as a junior golfer many years ago. I started playing golf properly in my early teenage years before deciding to dedicate my time to one sport and made steady progress within the sport. During my time as a junior golfer I progressed quickly and managed to represent Worcestershire & Hereford County Golf and competed in England Golf tournaments before the age of 18. From there I took my passion of the sport to the University of Birmingham where I completed the Applied Golf Management Degree which I achieved with honours. While there I also undertook the PGA course and qualified as a PGA Professional. I have now been fully qualified for 8 years. During my 8 years as a professional I have expanded my knowledge in the biomechanics of a golf swing, become a colour path accredited coach (learning through colour and patterns), player development for all ages and ability and won an award for coaching. I have been lucky enough over the years to have the opportunity to help develop and support ladies and junior academies. I have worked in a variety of locations such as Frilford Heath in Oxford where I focused on golf operations and coaching, Golf Foundation looking at player development, Paulton's Golf Centre in Hampshire engaging in golf coaching and retail and most recently I have been coaching at Fulford Heath Golf Club. While at these different locations I have been fortunate enough to work with male and female tour professionals at the Men's and Women's British Open and been involved with IMG Ladies European Tour Organisation. I am looking forward to working with everyone at the golf club and helping in any way I can.
---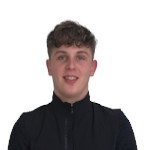 Alex Band - PGA Assistant Professional
Alex has been a member at Worcester Golf & Country Club since he was eight years old. Alex played for Worcestershire County Boys at all age groups and was part of the league winning side in 2017. Alex runs the Sunday junior coaching sessions that are open to members and visitors.
---